Summer vacation in Brixental, Tyrol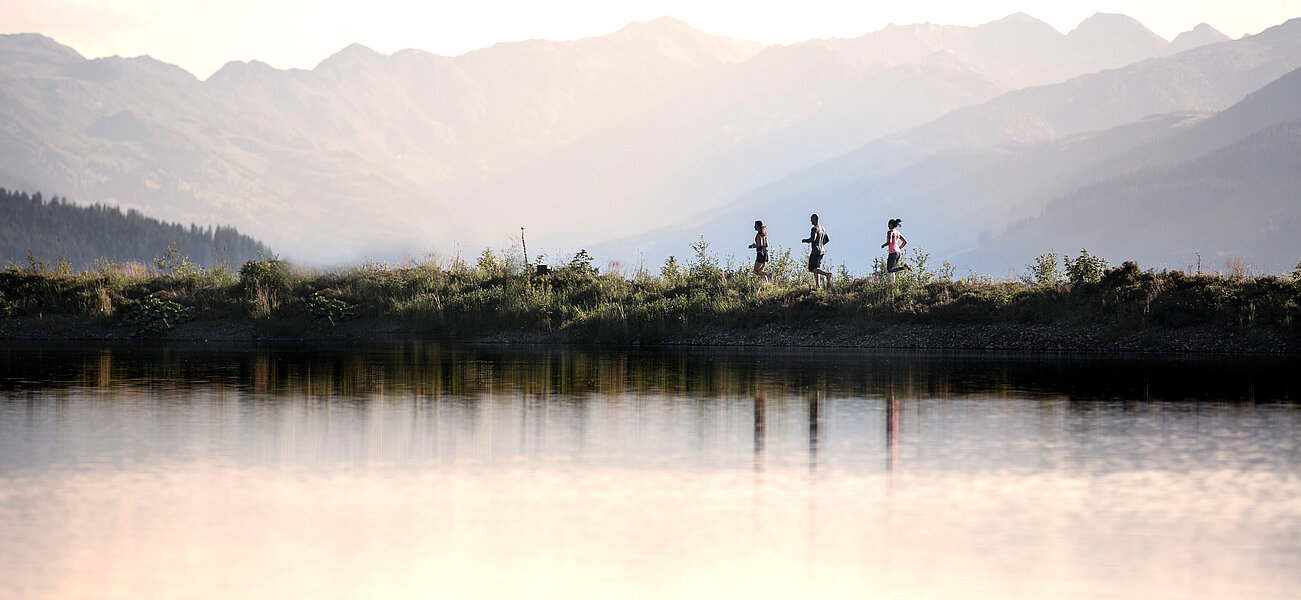 Das Hohe Salve – Sporthotel for summer adventures
Whether it is on foot, on a bike or in one of the cable cars with all the family – the focus is on adventure in the summer. Enjoy the variety-packed region around the Wilder Kaiser during a summer holiday in beautiful Das Hohe Salve Sportresort. Whether it is during a pleasure-packed hike, enjoying plenty of views while ontours on a mountain-bike and road bike or during a relaxing family holiday with children – the Kitzbühel Alps provide unforgettable mountain adventures for all ages. Discover the loveliest filming locations for numerous films and series. The Kitzbühel Alps provide a versatile, variety-packed programme with numerous options – especially in the summer.
Hiking, cycling, swimming and much more
Would you like to experience summer in the beautiful natural surroundings in Austria? Discover the unspoilt landscape in Brixental and enjoy an unforgettable summer. Here with us, cultural, sporty and culinary highlights await. Charming villages, traditional lodges and natural swimming lakes provide variety. And even on rainy days in the summer we have a range of suitable activities for you.
The cow bells are resounding.
The crystal-clear mountain lakes are glistening in the sunshine
The aroma of herbs and flowers permeates the landscape
That is: Summer in the region around Das Hohe Salve Sportresort is alluring. It is the season when you get to experience the Tyrol mountains with all your senses. Whether it is hiking, cycling, swimming, climbing, a family holiday, golf or many other activities – your stay with us will be unforgettable. We look forward to sharing adventures in the summer.
Summer in the Hohe Salve region
When summer comes to Hohe Salve region, countless opportunities await holiday-makers in the Sportresort. The warm season tempts you to enjoy activities and experiences. The best known sports in summer are probably hiking and cycling.
But paragliding also provides a special action hit, while experiences on one of the many golf courses in the region provide entertainment too. Boredom is definitely not an optionduring a summer holiday!
Summer in Tyrol: Tips for the hot season
There is so much to do in the surrounding towns too:
Farmhouse museum
Wildlife park
Drachensteig at Sintersbacher Waterfall
Sightseeing tour of Schnapsbrennerei Erber
A gorge hike
an excursion to the highest mountain in Austria, the Großglockner
City trip to Kufstein Fortress or to the state capital of Tyrol - Innsbruck
There is so much for all of our guests to experience. All kinds of things to discover.
The smell of freshly cut meadows, fresh mountain air and the babbling of trickling streams – summer in the mountains in Tyrol just has to be experienced! The Kitzbühel Alps region stands out, not just thanks to its breath-taking natural beauty, but also with its many sports activities and events. So why gaze into the distance when good things are so close by? The valleys and the mountains around Das Hohe Salve Sportresort have everything that make a summer holiday unforgettable. Tyrolean hospitality included. The smell of freshly cut meadows, fresh mountain air and the babbling of trickling streams draws ever more holiday-makers to Tyrol in the summer. It doesn't always have to be about far-off travels for your summer holidays: So why gaze into the distance when good things are so close by? In the Kitzbühel Alps region in Tyrol you get to enjoy summer just as much. The towns around Das Hohe Salve Sportresort have everything you would expect from a summer holiday.
Whether it is sporty challenges you are looking for, or you want to sample the natural surroundings to the full and need a bit of tranquillity – in the Tyrol mountains your own summer holiday dreams come true. Our experts in the resort show you the most popular summer activities and provide tips regarding events. Enjoy an unforgettable summer holiday in Brixental. Beautiful sunrises, long days and unforgettable adventures await guests staying in our 4-star hotel in Hopfgarten.
Where can I spend my summer in Austria?
Summer in Brixental provides plenty of variety:
For instance, with 14 summer cable cars, seven adventures worlds within the Wilder Kaiser – Brixental summer cable car area are easy to get to. Witches' Water in Hochsöll, Ellmi's World of Magic on the Hartkaiser and KaiserWelt Scheffau adventure play park on the Brandstadl are particularly popular too. Astbergsee and the Ponyalm in Going, the Hohe Salve viewing mountain and Alpinolino – Westendorf adventure park are also a few of the highlights.
Which activities are there to enjoy in summer in Tyrol?
Running & Trail running
Paragliding
Tennis
Golf & Mini-golf
Cycling
Hiking & Climbing
Fishing
Swimming
Horse-riding
Canyoning & Rafting
Play areas & Mountain adventure realms
A summer holiday in Kitzbühel – which hotel?
Where nicer to enjoy a summer holiday than Brixental? Those of you who are in search of relaxation will find unforgettable panoramas and various wellness offers here in our Move & Relax area which spans 1400 m². You can also easily get to the superb lakes around Kitzbühel from here.
In summer mountain and valley routes provide opportunities for hiking, cycling and mountain biking. Excursion destinations are part and parcel of the family offer available here in the hotel, including Hornpark Climbing Forest in St. Johann in Tirol and Triassic Park on the Steinplatte in Waidring.