Saunas & Infrared
All saunas at a glance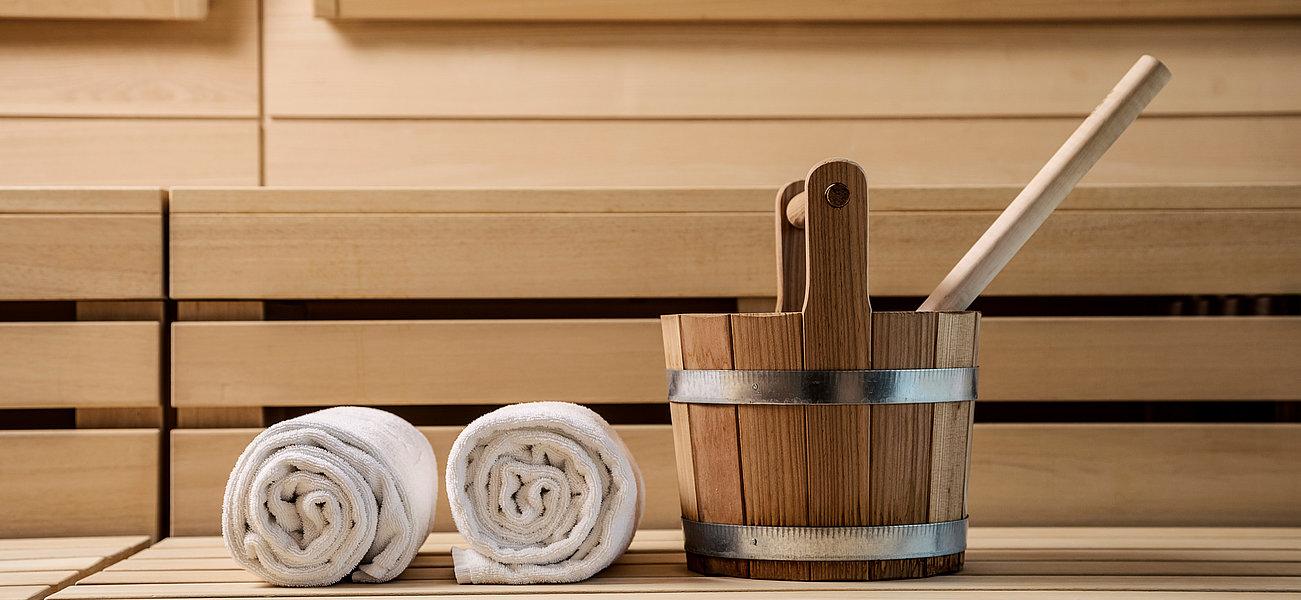 Whether in the classic Finnish sauna, a little less hot in the sanarium, in the humid steam bath or in one of the infrared cabins ... treat yourself at Das Hohe Salve Sportresort to a resting phase in pleasantly warm or somewhat hotter surroundings.
Our sauna offer
Finnish sauna
approx. 80 - 100 °C | approx. 6 - 15 % humidity
The very hot, dry sauna should be visited for between 8 and 15 minutes and is used for mental and physical relaxation.

Sanarium
approx. 55 - 70 °C | approx. 55 % humidity
The sanarium is a good alternative to the classic Finnish sauna, should you not tolerate heat so well. Due to the regulated humidity, the climate here is particularly gentle, which is why the sauna should be visited for 10 to 20 minutes.

Steam bath
approx. 42 - 45 °C | approx. 100 % humidity
Steam bathing has many advantages: gain new strength, relieve movement pain and improve your blood circulation and skin condition. The ideal length of stay is 10 to 20 minutes.

Infrared cabin
approx. 35 °C
Rebalance body and mind and feel reborn through the even radiant heat! For ideal results, an infrared cabin should not be used for longer than 30 minutes.
Of course, we are happy to provide oils so that you can make infusions - just as you like!
In keeping with the maxim, 'Move & Relax', we give regeneration just as much scope as exercise, and along with our treatments, provide various saunas for relaxation. So you really do get to relax 'properly', we have a few tips here for you with regard to when is best to use our saunas.