Cuisine
Pleasure is when you wake up already looking forward to the evening ...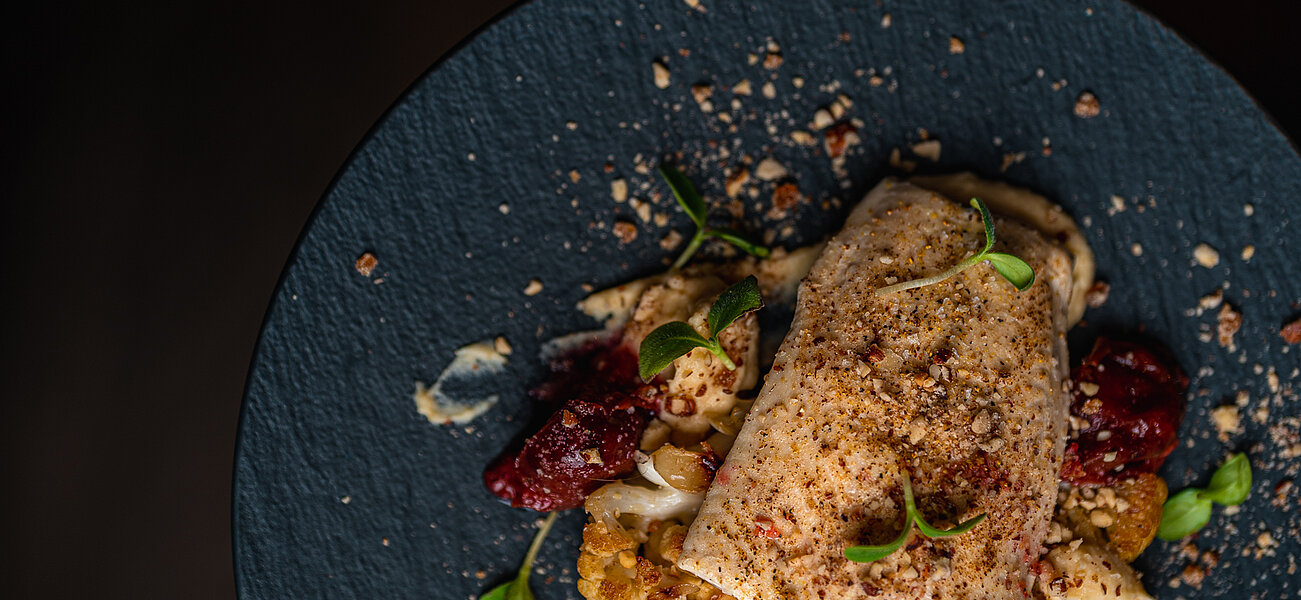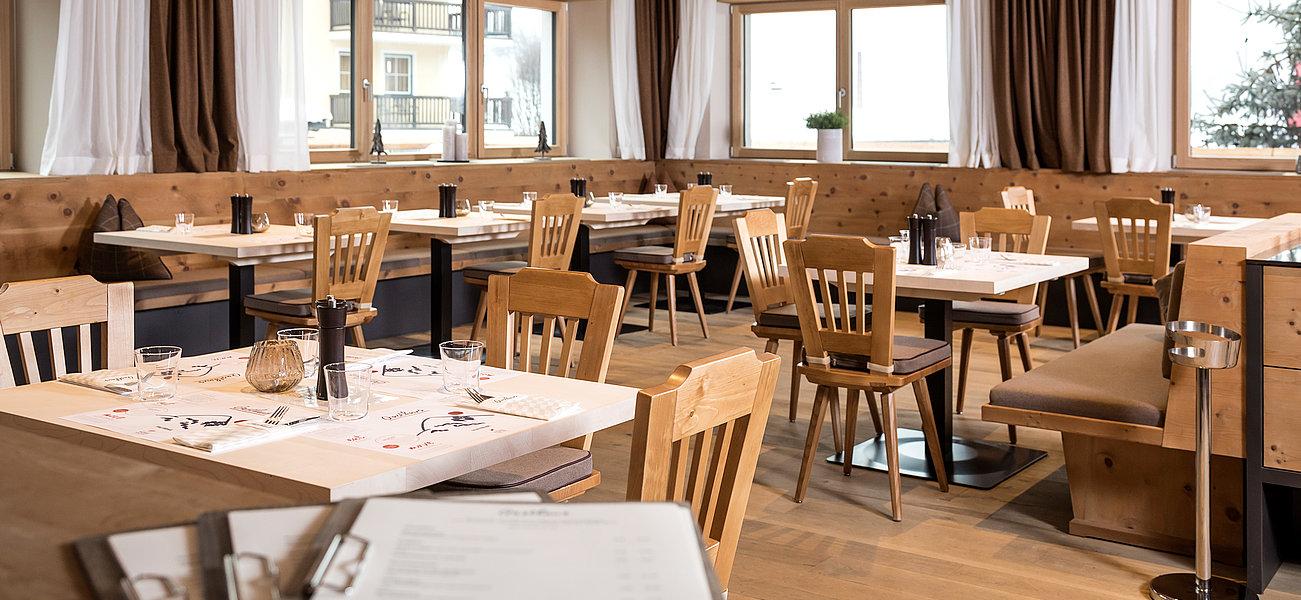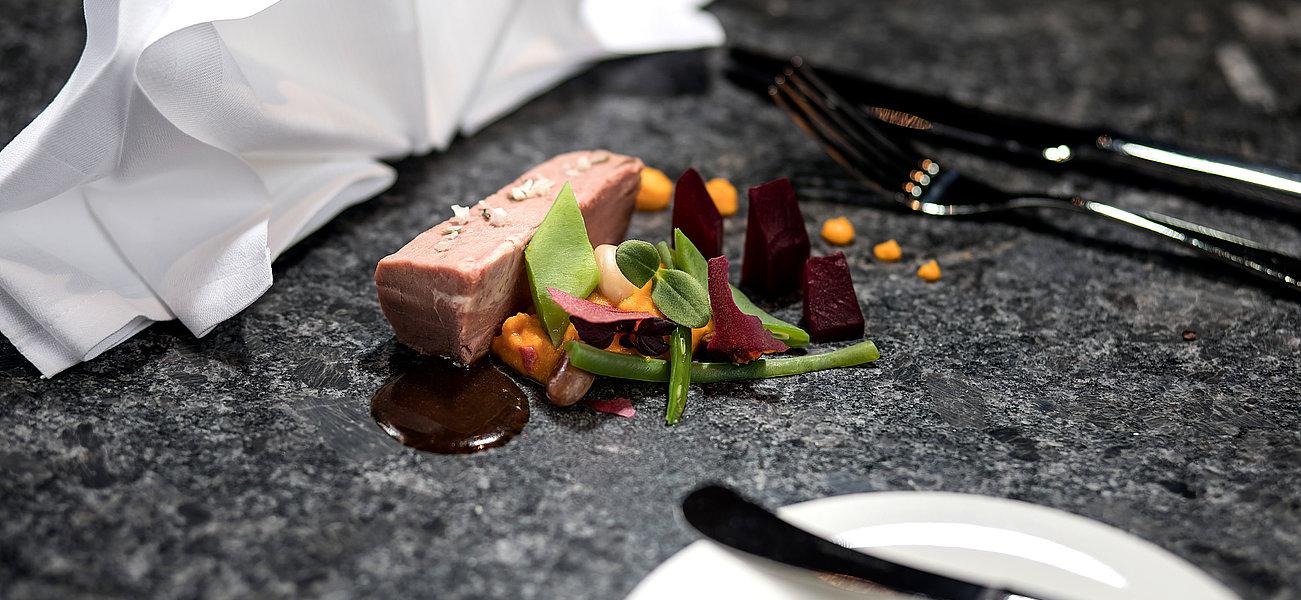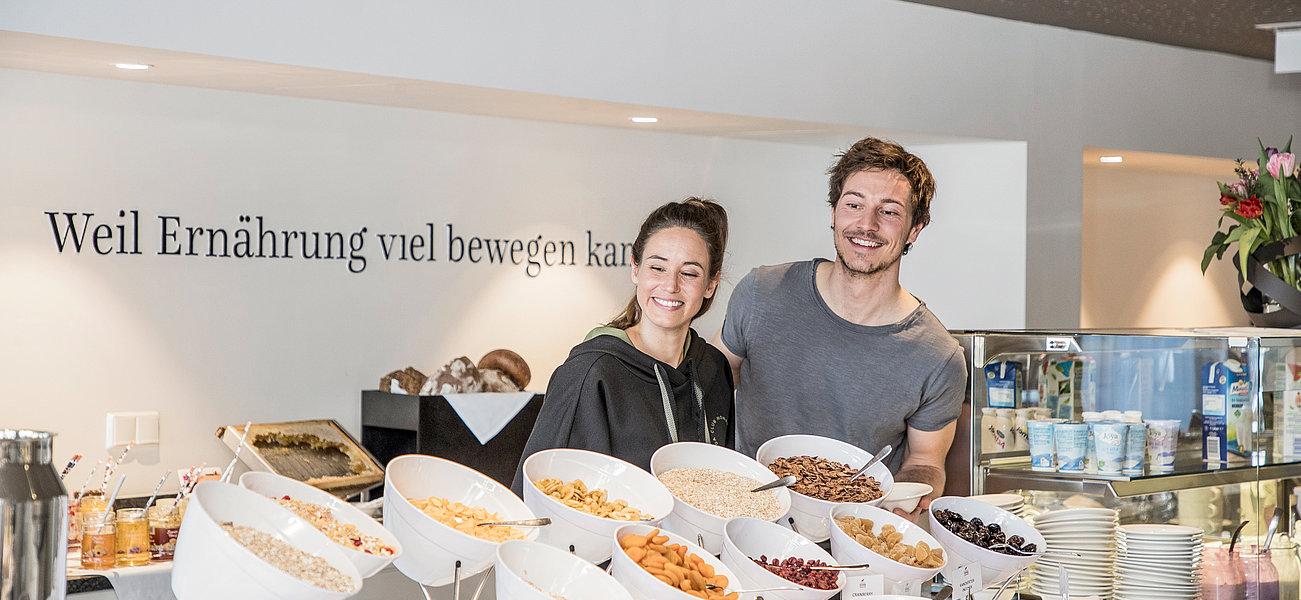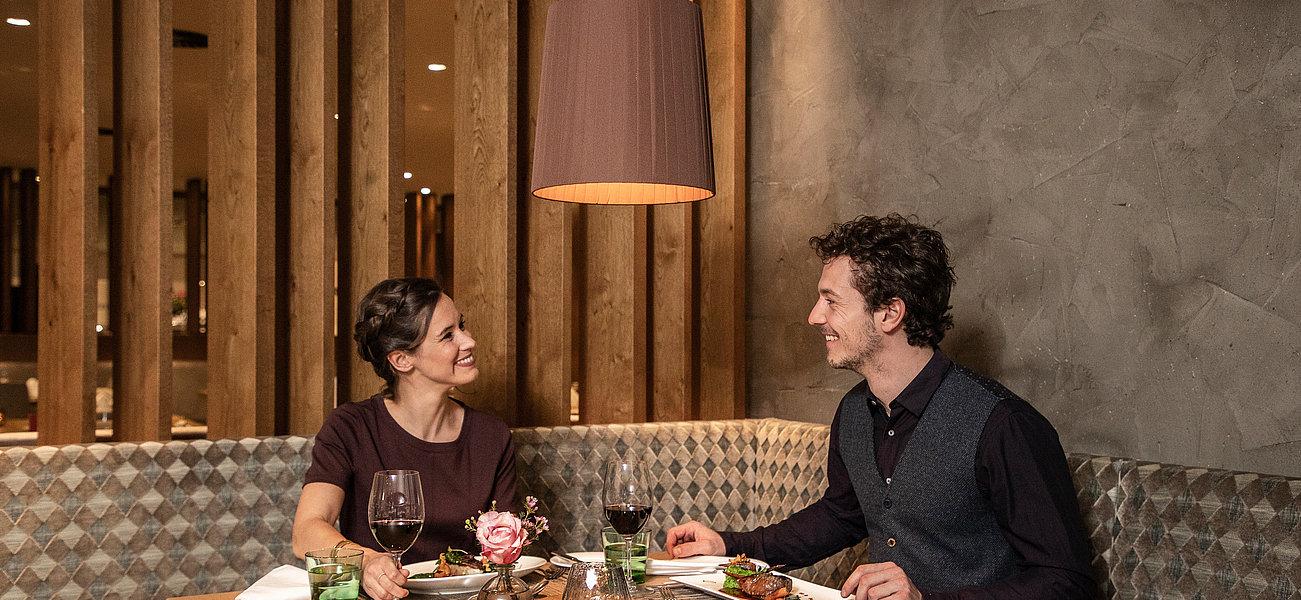 The Move & Relax philosophy is also reflected in our Energy Kitchen - we offer nutrient-rich dishes that strengthen the immune system and replenish energy stores. We attach great importance to regionality, quality and high-quality ingredients.
In the hotel restaurant, we start the day at 7:00 a.m. with breakfast - this is available until 10:00 a.m., so that even late risers can enjoy our rich breakfast buffet. The varied offer makes every gourmand's heart beat faster. Squeeze your fresh juice at our juice press, have an omelet prepared according to your wishes or try our homemade spreads and fruit purees. In addition to the Move & Relax offer and vegetarian alternatives, you will of course also find the classics. Start the day strengthened together with us!
At dinner we serve a 5-course menu from 18.30 to 21.00 as part of the energy half-board. Here you will also find high-quality proteins, carbohydrates and healthy fats. We know what it takes for a balanced lifestyle and that is exactly what we offer you. Energy cuisine is not only healthy and keeps you full for a long time, it also tastes great and won't weigh you down in the evening. Discover healthy indulgence at Das Hohe Salve Sportresort!

Our hotel bar is open from 2 p.m. to 1 a.m. and acts - with the cozy lounge and library area - like a large living room. Here you can choose between selected wine specialties, high-quality spirits or non-alcoholic delicacies. Our staff is looking forward to spoiling you!
Here hotel guests as well as locals meet for an aperitif, a game of backgammon or a delicious cocktail. In any case, you can end the day here with a view of the historic parish church. See you!
Das BRIXX
Restaurant & Wine Bar
The wine bar "Das Brixx" invites you to a cozy get-together and enjoy. She spoils you with selected Austrian and international drops. A selection of fine spirits, whiskey, gin and the highest coffee enjoyment complete the offer. As a culinary accompaniment, you will be served local delicacies in the form of "Brixx tapas" and tarte flambées.
The attached restaurant invites you to enjoy. A romantic evening for two, business lunches or private parties - you are always right in the Brixx. It convinces you with typical specialties from the Alpine region and attaches importance to locality, freshness and quality - served with genuine hospitality. If you appreciate a fine, tender and juicy piece of meat, you should try the steak specialties.
The experiences are not neglected at Das Brixx either. Attractive events for wine connoisseurs, gourmets or partygoers are always taking place.
It's always about the special, the other that inspires. We humans love mysticism and we like secrets. So what is it that makes the Brixx special? What you might not find elsewhere in the form?