Incentives
Fantastic outlook for your team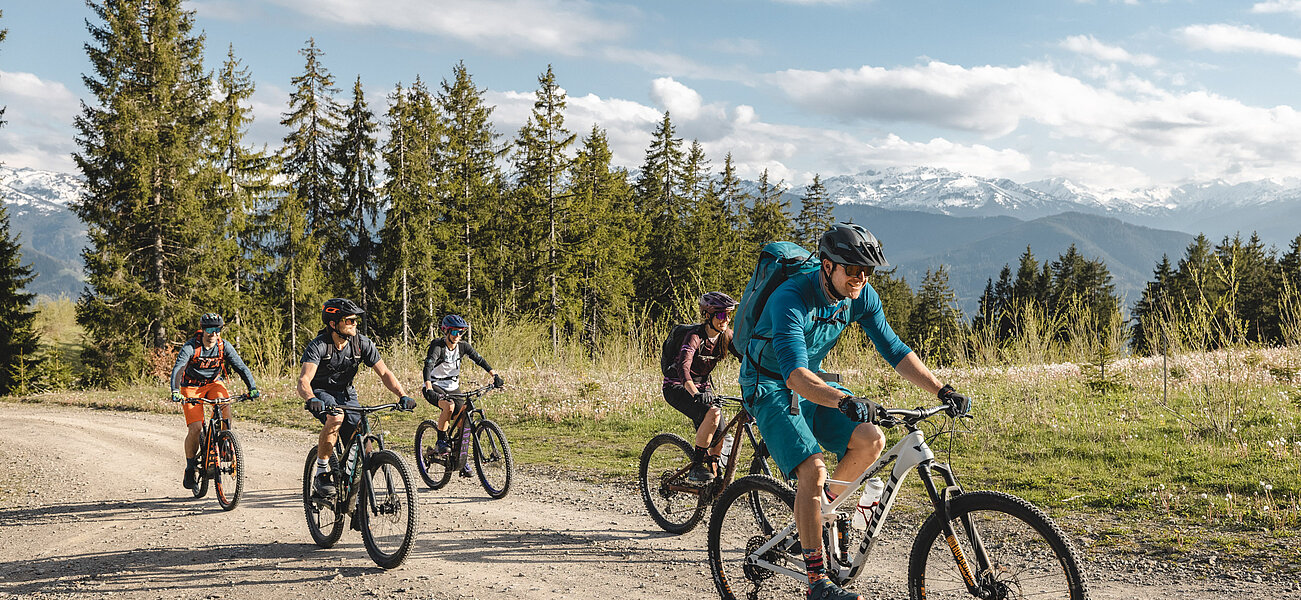 Great prospects for your team: in Hopfgarten, the Hohe Salve sports resort is the perfect location for company and team events. Breath-taking landscapes. Magnificent panoramic views. Events which connect. More solidarity. This is precisely what we want to achieve with our incentive events.
Because we know from experience: working in a team has lots of benefits. Many minds generate many creative ideas. Teambuilding events offer the perfect opportunity to boost that sense of community!
Successful teambuilding in Hopfgarten
The Hohe Salve sports resort provides a wide range of different concepts and ideas. Team events, for example, range from classic group tasks to skiing together and adventures such as paragliding. Challenges await which have to be solved as part of a team. Find a team event to suit you and your colleagues here with us.
Greater satisfaction
Greater employee retention
Better teamwork
Optimal communication
Further training event
These are just some of the key factors for success in companies and other groups. These competences can be built on and solidified through a teambuilding event. Grow together. We will support you!
The perfect location for your company event
Are you on the lookout for inspiration for your team and company event in Tyrol? Want to make your team stronger and more efficient with a shared experience? Want to ensure there's no shortage of fun and variety during your next business trip? Want to motivate your team to perform well by offering an experience? Planning a business event, summer festival or Christmas party? Simply looking for an inspired idea for an event or incentive event?
We would gladly advise you on an individual basis to ensure optimal implementation of your company event, incentive event or teambuilding exercise. Impress your employees or customers and look forward to the unique interplay of Brixental's dreamy location, exceptional events technology, spacious rooms and top-class service.
Sporty teambuilding in Tyrol
Companies are just as welcome at the Hohe Salve sports resort as clubs and other groups. Get to know one another better to collaborate more successfully. The Kitzbühel Alps offer the ideal setting for building trust and tackling challenges together.
Sporting events are particularly suitable: one example is a mountain tour together along the walking trails around the Hohe Salve sports resort. Skiing, golf, a tennis match or winter walk help to reinforce team spirit. The prospect of achieving a shared goal together increases the motivation to give it everything.
We would gladly compile an individual offer for you including excursions, teambuilding measures or other activities.
What can I expect from an incentive event at Das Hohe Salve?
We devise our company and teambuilding events on an individual basis – always centred around your requirements. The Hohe Salve sports resort impresses as a location with lots of different rooms. Here you can find a place to breathe deeply, concentrate and enjoy experiences.
Our Move & Relax area is ideal for sport and relaxation at the highest level. Enjoy a massage pampering or receive advice from our sports scientists following a performance diagnosis.
What location for teambuilding events?
There is a broad range of seminar and event spaces on offer at Das Hohe Salve sports resort. We can provide a suitable location for events and incentive events of different scales. The ideal conditions are provided here with daylight and air-conditioning included. The offering at the resort can also be used by participants before, during or after the gathering: whether in the Move & Relax area, the culinary highlights at Das Brixx or the various adventures on the doorstep of our sports hotel.
How does teambuilding work?
Teambuilding works based on shared goals. You will concentrate on solving tasks – always taking individual steps and with the focus on the team as a whole. Incentive events at the Hohe Salve sports resort are all about positive and successful experiences for a team which blends together. Increase your team spirit, performance and motivation.