Philosophy
A concept that will set your heart pounding.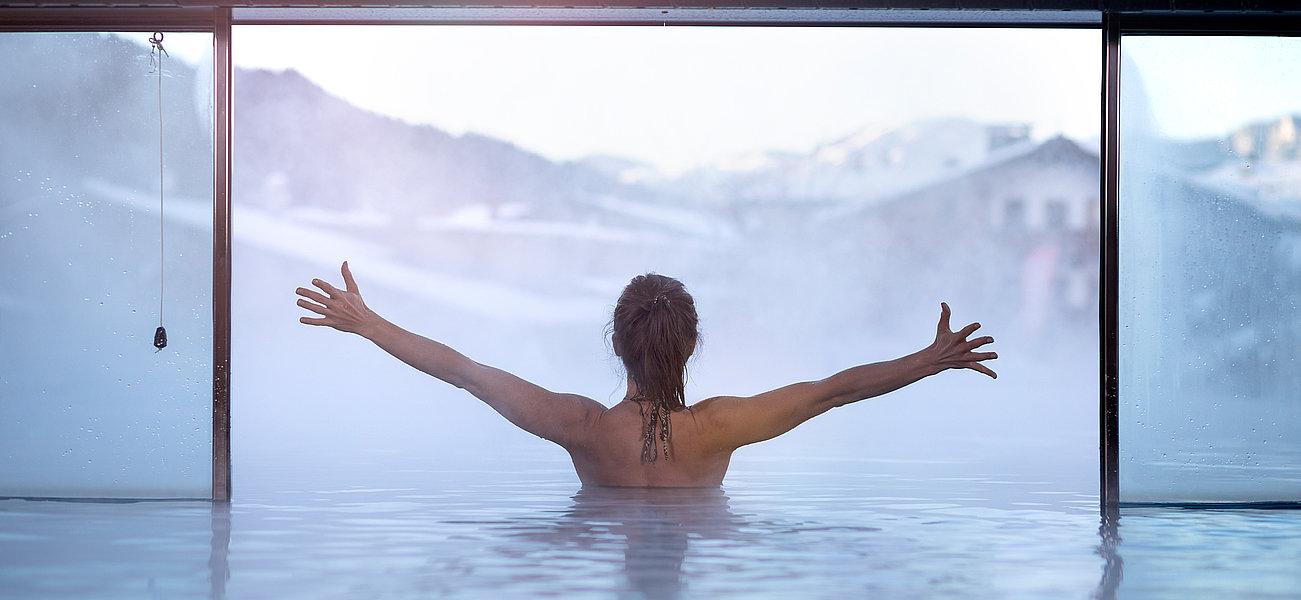 With Move & Relax
to an action-packed & sustainable lifestyle.
An innovative concept lies behind Move & Relax, which takes knowledge from performance-level sport and makes it suitable for day-to-day life; for greater energy in life and helping you feel great about your body. The harmonious interplay between active exercise and bespoke regeneration – supplemented by healthy nutrition – is the founding philosophy of our hotel. The goal is to find the right balance of Move & Relax for your sports holiday in Tyrol, and we work with you to do that.
In the recently created, state-of-the-art 1400 m2 sports resort in the Hohe Salve, the team of sports scientists meet your needs and what you need for your lifestyle. Whatever your age, whatever your fitness level, everyone gets to experience their own epiphany here with us, bringing balance to their modern lives.
In short, Move & Relax is scientifically founded, bespoke, sustainable and, above all else, is very easy to integrate into your daily life. Give it a try!
Move & Relax Overview
Performance diagnostics and health check
Spiroergometry
Bio-electrical impedance analysis
Personal Training
Nutritional advice
Courses, club sport & sports programme