Philosophy
A longer, healthier life as a goal.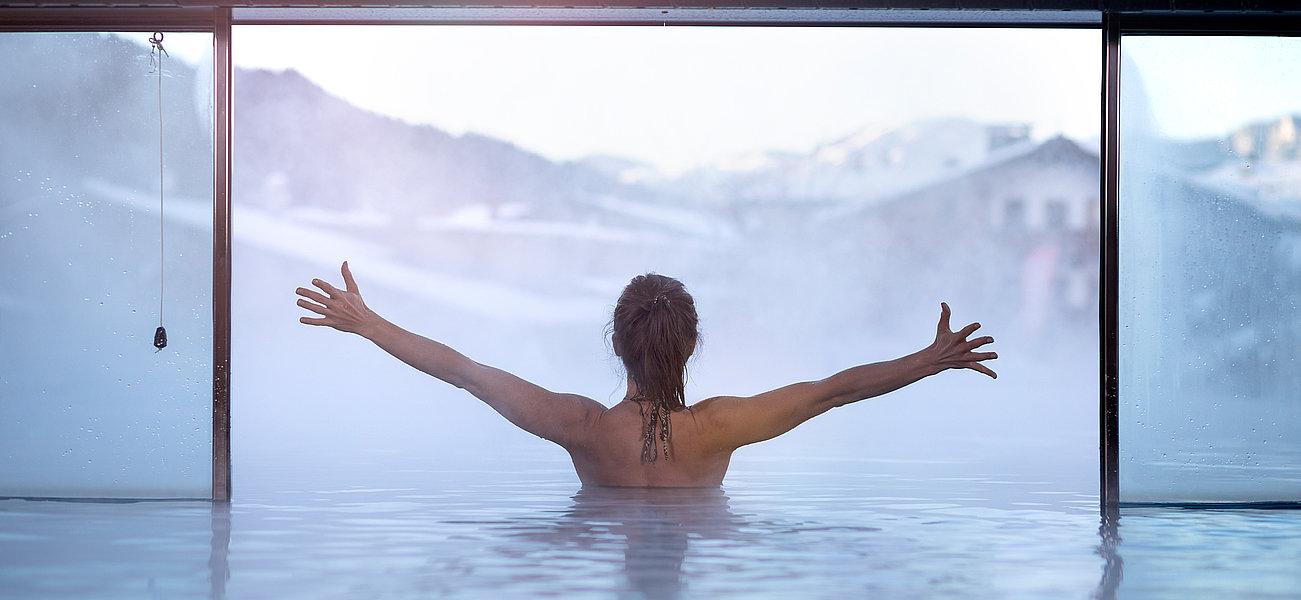 With Move & Relax
to an action-packed & sustainable lifestyle.
An innovative concept lies behind Move & Relax, which takes knowledge from performance-level sport and makes it suitable for day-to-day life; for greater energy in life and helping you feel great about your body. The harmonious interplay between active exercise and bespoke regeneration – supplemented by healthy nutrition – is the founding philosophy of our hotel. The goal is to find the right balance of Move & Relax for your sports holiday in Tyrol, and we work with you to do that.
In the recently created, state-of-the-art 1400 m2 sports resort in the Hohe Salve, the team of sports scientists meet your needs and what you need for your lifestyle. Whatever your age, whatever your fitness level, everyone gets to experience their own epiphany here with us, bringing balance to their modern lives.
In short, Move & Relax is scientifically founded, bespoke, sustainable and, above all else, is very easy to integrate into your daily life. Give it a try!
Move & Relax Overview
Performance diagnostics and health check
Spiroergometry
Bio-electrical impedance analysis
Personal Training
Nutritional advice
Courses, club sport & sports programme
MOVE, RELAX & EAT: Recharge your batteries at Das Hohe Salve sports resort
Our sporty 4-star hotel provides a backdrop for sporting activity, enjoyable relaxation and balanced nutrition. After all, both the Move & Relax philosophy and Energy cuisine at the Hohe Salve sports resort contribute to a feeling of holistic well-being and enjoyment of a healthy lifestyle.
A visit to our sporty resort can boost your body's defences and lead to greater balance and health.
Healthy nutrition on holiday: healthy food does not mean that you can't enjoy it: the proof is in our Energy cuisine. Based on selected ingredients and recipes, our hotel chef serves guests a wide range of vitamins, minerals and trace elements which help to strengthen the immune system.

At the Hohe Salve sports resort, you also have the opportunity to gain personalised nutritional recommendations from sport scientists based on the bioelectrical impedance analysis, spiroergometry and personal training.
Sport for a strong immune system: the Kitzbühel Alps are the perfect starting place for sport and variety. You can power up in our spacious Move area or in the beautiful nature around our resort. Not only is this fun – the cardiovascular system and body's own defences also benefit from regular training, as our Move philosophy states.
A targeted boost for the defences: stress and imbalance can have a negative impact on the immune system and affect the body's own defences. Relaxation is needed for an improved sense of physical well-being: and you can find plenty of it here – for example in our Relax area or in one of the hotel pools.