Team
Today is the perfect day to start!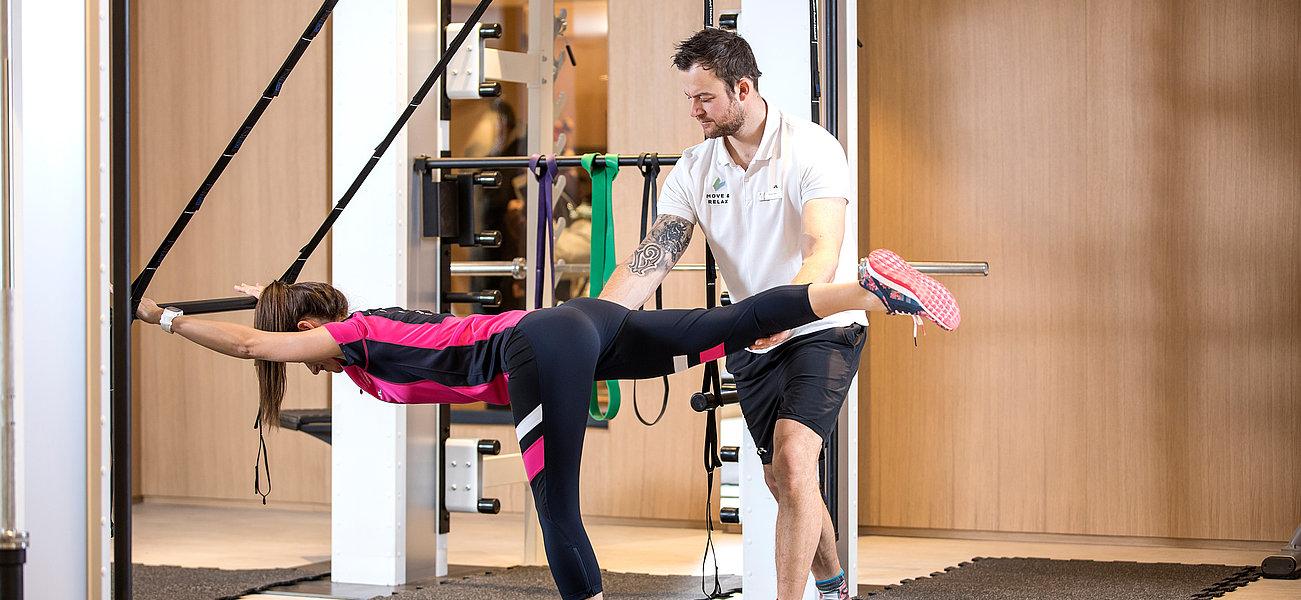 The Move & Relax Team look forward to welcoming you.
Would you like to live a more active and conscious life, but are not sure how to? Our Move & Relax expert team can help!
You will receive an exercise plan based on your physical and performance details, co-ordinated to suit your own goals. The exercises are devised in such a way that they are very easy to keep up at home too as part of your day-to-day life. This is what makes our Move & Relax programme – developed in cooperation with the Institute of Sports Science at the University of Innsbruck – so special.