Your Hosts
Wellbeing in the heart of Tyrol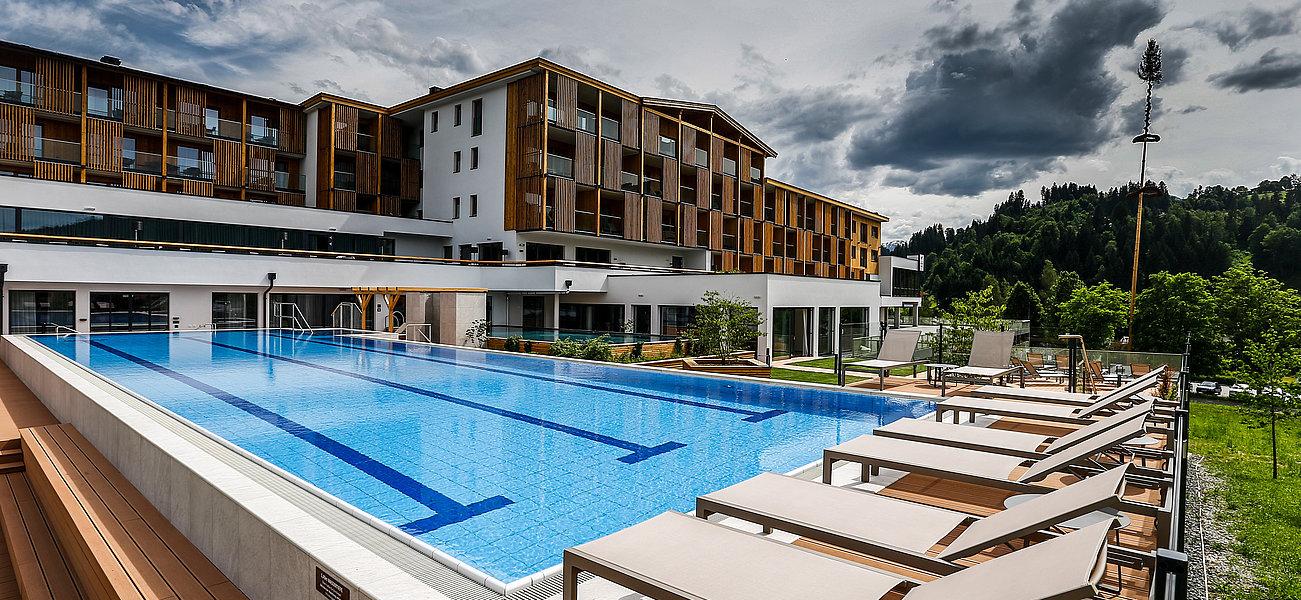 We look forward to welcoming you!
As a four-star hotel with a strong connection to the mountains, we place a lot of importance on sustainability, first-class service and warm Tyrolean hospitality. Enjoy an active wellness holiday with us and let yourself be spoiled around the clock. Questions, requests, suggestions? We are here for you!
With know-how from elite sport
Working in cooperation with the Institute for Sports Science at the University of Innsbruck and with sports experts, we have developed a programme that transforms knowledge from performance sports into something that is suitable for daily use, e.g. through diagnostics and exercise plans. This means you can trust in the know-how of elite sport in our sports hotel.
Start your day the active way with breakfast in our restaurant and round out the day here with the delicious cuisine of the 5-course menu on our energy half board option. Enjoy the alpine panorama from outside in summer – on our magnificent west-facing terrace.
It wouldn't be a sports hotel without a bar – it's the place to meet for an aperitif, some apres ski, a cosy coffee or a first-rate cocktail. We also like to call the bar our "guest lounge" because it's so comfortable here – just like in our rooms.
Feeling good at Brixx is fixx - because we not only think outside the box when it comes to culinary delights and pamper you with alpine specialties, we are also moving towards sustainability. This means on the one hand absolute freshness, regionality and the highest quality of the products, but also creativity, vitality and enjoyment that almost melts on the tongue as well as experience in the result.