Range of sports
We get you moving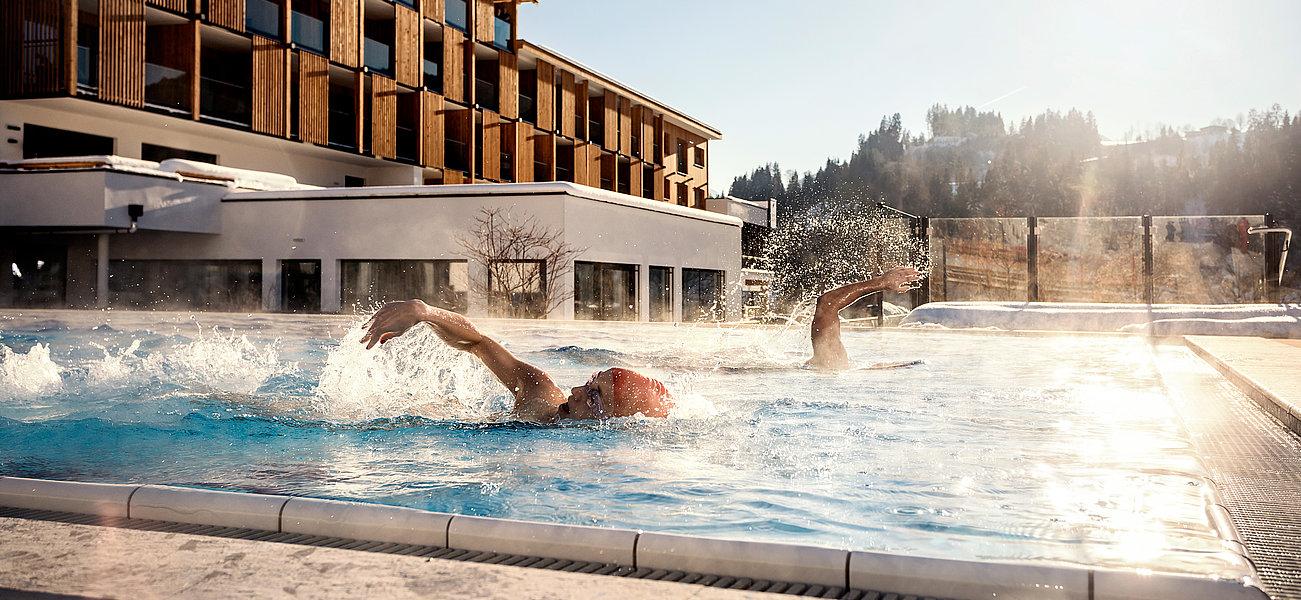 Throughout the year – inside and outside!
As a sports resort in the Tyrol mountains, we have the best training terrain, right on our doorstep. Throughout the year, whatever the season and whatever the weather, we get out and exercise in the fresh Alpine air. Our sports programme is complemented by a variety-packed, high-quality indoor selection.
Opening hours
Move & Relax area: 08.00 am to 07.00 pm
We are here for you at Reception until 07.00 pm
Fitness: 07.00 am to 10.00 pm
Pool: Winter: 07.00 am to 07.00 pm, Summer: 07.00 am to 10.00 pm
Sports pool: open whenever there is no cover on it.
Kitted out with the best training equipment in line with the latest in scientific know-how: Spin bikes, ergometer, Queenex Multifunctional Area, weight training bench ...
Swimming is perfect whole body training. With a pleasing temperature of 25 °C, our 25 m sports pool has 3 lanes, providing ideal conditions for action-packed swimming and courses.
Group courses – indoor & outdoor
Small groups for optimal supervision: spinal exercises, functional training, core training, work-outs, bike tours, Yoga, hiking, running, Nordic Walking ... The weekly timetable is available at Reception. For even more individualised training and specific performance enhancement, we recommend Personal Training.
Whether it is tennis, golf, handball, football, whatever – there are numerous opportunities available for club-level sport in the region. We are happy to reserve pitches and courts for you.